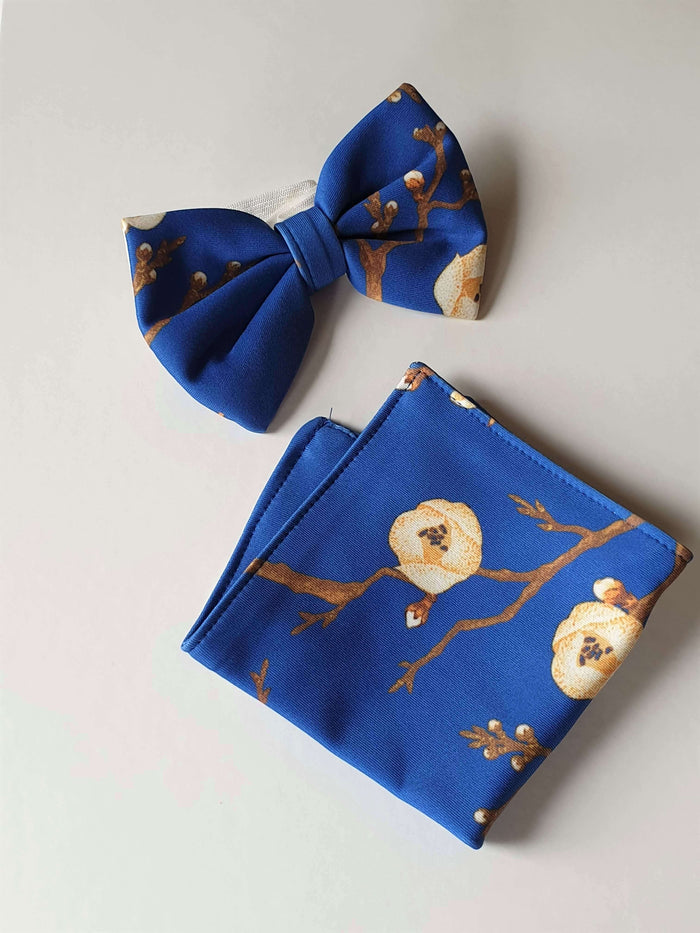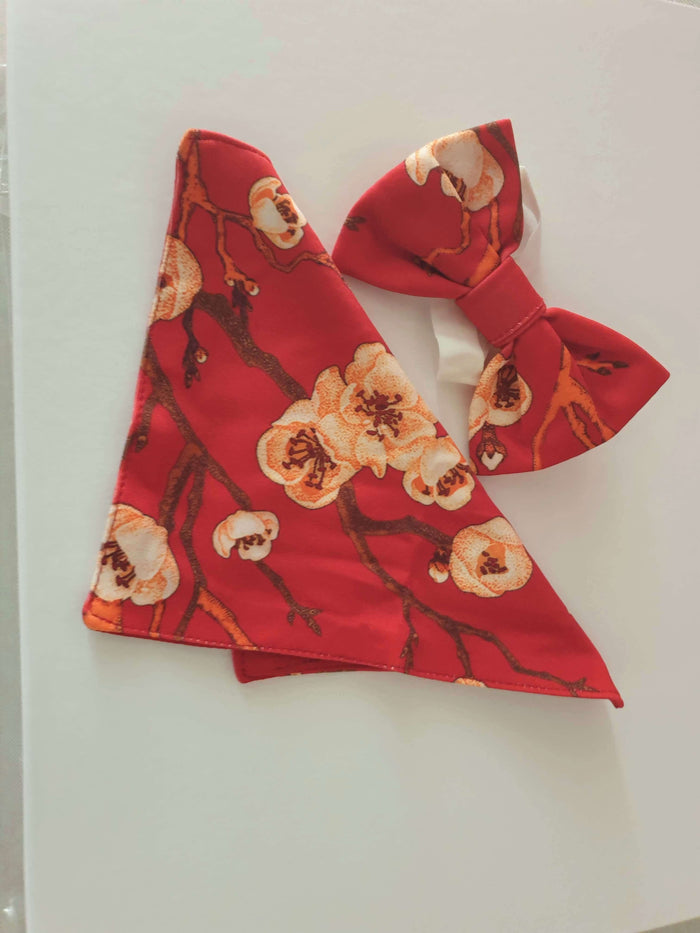 Pocket Handkerchief & Bow-tie set | Me
$34.00
$0.00
Let your big son (or papa) match you ladies with this chic matching bow-tie and pocket square set! Perfect for twinning for family photos, communion or wedding parties.
Let us know which color/print you like when you order your dresses, and we will make them for you!
(Available to order only in combination with a dress or dress set purchase)
Mama & Me Size Chart
We work based on the standard European size measurements. So, if you usually wear a size 40, you will most probably fall into size 40 for Just Like Mommy'z dresses, too. Same goes for your little angels.
Feel free to measure yourselves and check the chart below. Let us know your measurements and also your height and weight. You can type them in the note box provided at the check-out or email us.
Default knee-length dress measurement is also provided below, but for most of our dresses you can also indicate exact length you want! ;)
If you need a different size then offered here, please get in touch via our email: pretty@justlikemommyz.com
EU - UK Size Conversion Table:
How to measure yourself?
Watch these handy videos:
 1- Just 52 seconds, simple but useful instructions
 2- Watch this one for how to measure your dress length - only 37 seconds:)
3- For more detail on how to measure your bust, waist, and hips! It's about 5 min long but there are some good tips - especially on how to find your natural waistline- and she is fun to watch! ;) Follow this link
More Over Your Pretty
How to get your pretty
Customize your dress to your taste.
We will make it for you
And send it to you to enjoy! That simple.
Our prices include the VAT and all domestic orders from the Netherlands & Belgium above €70 get free shipping! (Free shipping for orders above €150 in most of Europe - see more on Shipping page.)
♥ ♥ ♥
As a Club Member, you always get 7 % off on every single dress. Order for you both, get 10% off on your Mama & Me* sets! Just sign up with your email.
If you like to customize your dress, choose the option you like from the provided list. Not a must, but you can even specify exact lengths you want. Check out our size chart page on how.
If you don't choose a length option or specify the lengths, that is OK, too. That means you want the default style -  the way it is shown in the pictures:) Just let us know your approximate height & weight. Once you place your order, we will check and confirm with you, so no worries ;)
We use easy to care fabric made up of  stretchy elastane blends, so it fits easily and perfectly on you! If you want a different color or print option then listed for this item, please get in touch! (Check out all current color & print options here.) Email us at pretty@justlikemommyz.com or message us via facebook messenger.
To order as a set, first specify your order for you, add to your shopping cart, and then repeat for your daughter (or son). Please add additional info in the note box provided at the check out: if it's for a special event, date & nature of your event, if it's a gift, and if you like your dress to be made to your measurements please provide your chest and waist measurements;)
Enter the  MAMA & ME discount code you have received in your email at the checkout for the special set price! If you like to buy for your twins or other kids, or for grandma, club members always get 7% off per additional dress per order:)
*TIP:  Don't forget to become a member of our Pretty Mama & Me Club to get the Mama & Me discount code, your welcome gift of 17% off, priority in order processing and more! Join the Club now.
Complete the Look
Don't forget to check out our accessories to complete you ladies' look!
(Please note that our hair accessories and Little Prince items are for sale only in combination with purchase of a dress or dress set.)
We have beautiful accessories to match every style in the shop for mommy and daughter, including beautiful hair ornaments and stunning semi-precious gemstone necklaces that will go brilliantly with this style.
We didn't forget about your little prince, either!
Check out our matching items for boys including waistcoats, bow ties, and bandannas, here at our Little Prince mini collection 
For your baby, we have the Cutest mini-me matching bib bandannas in your colors and prints :)
Like our dresses, all our accessories are handmade by moms for moms. All materials and colors are handpicked to match your pretty twinning dresses:)
With love, for love.
Shipping & Returns
Your dresses will be handmade and tailored to your preferences by our experienced and highly skilled tailors. 
Tip: Be sure to check out our Customer Testimonials ;)
Depending on the style of the dress, it takes on average 10 workdays to receive your order at your doorstep! (max 20 business days)
We offer free shipping on orders starting from €70 in the Netherlands & Belgium, €150 in most of Europe*
We will be delighted only if you are delighted with your dresses! Although they are specially made for you, if for any reason you are not satisfied, you can return them! Just let us know within 14 days after you received your package. We don't have a way to recover our loss, but we have trust!:) 
See the Shipping and Returns pages or FAQ page for more info. Or just email us with your question;)
Dear UK customers, please contact us before placing an order.